Dog Friendly Farm Accommodation near the Cotswolds on Buckinghamshire / Oxfordshire Borders
Dog friendly, self catering accommodation on a working family farm. Ideal for peaceful country vacation in central England near the Cotswolds, Oxford, and Stratford upon Avon. Easy travel to London. Many farm walks nearby and fishing available on our own private coarse fishing lakes.
Alpacas – Meet Ant and Dec!
Meet our very own Ant and Dec, two shy but friendly Alpacas! You will see them as you arrive, in a field close to the cottages. We have a herd of ten alpacas at Grange Farm, in a variety of stunning colours, including black, grey, cream, chestnut, grey and chocolate. Hugo is the friendliest, and his cute friends are Rio, Basil, Felix, Nuzzle, Scratch, Socks and Gryffindor.
Alpacas are members of the camel family, closely related to the llama. They are found mainly in Peru in the Andes, with smaller numbers in Chile and Bolivia.Alpacas were domesticated from the wild vicuna, six to seven thousand years ago.
Alpacas live for up to twenty years and on average they grow to 4′ 6″ at the head.Adult alpacas can weigh up to 185 lbs and are very hardy and healthy.
Small, very gentle, submissive animals with a very fine, soft, dense coat, alpacas come in more than twenty beautiful colours, ranging from black to cream with roans, pintos (piebald), browns, reds, fawns, charcoal greys and many other colours in between.
Ant (the grey one on the far-left) is a 'Huacaya' alpaca with a fluffy 'crimped' coat, while Dec is a 'Suri' alpaca with a shiny coat that parts along the neck and back line and hangs down in spirals.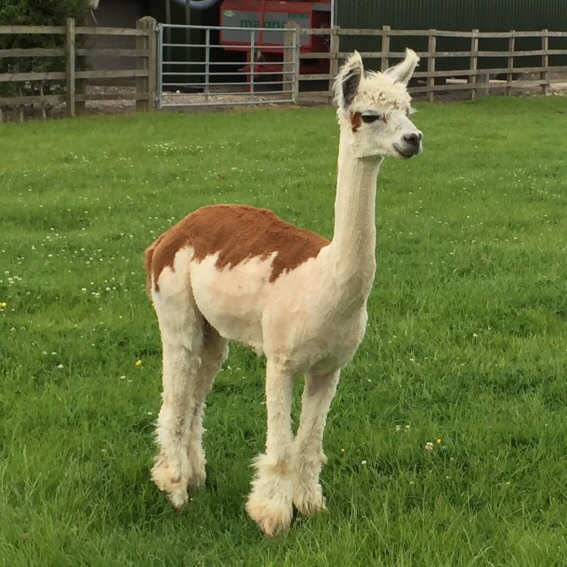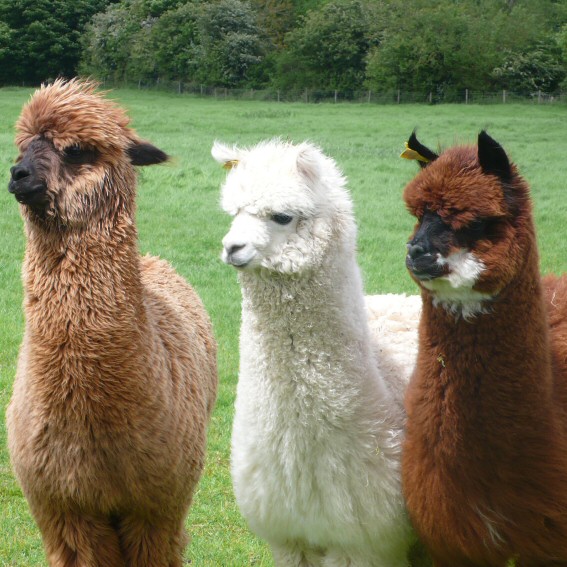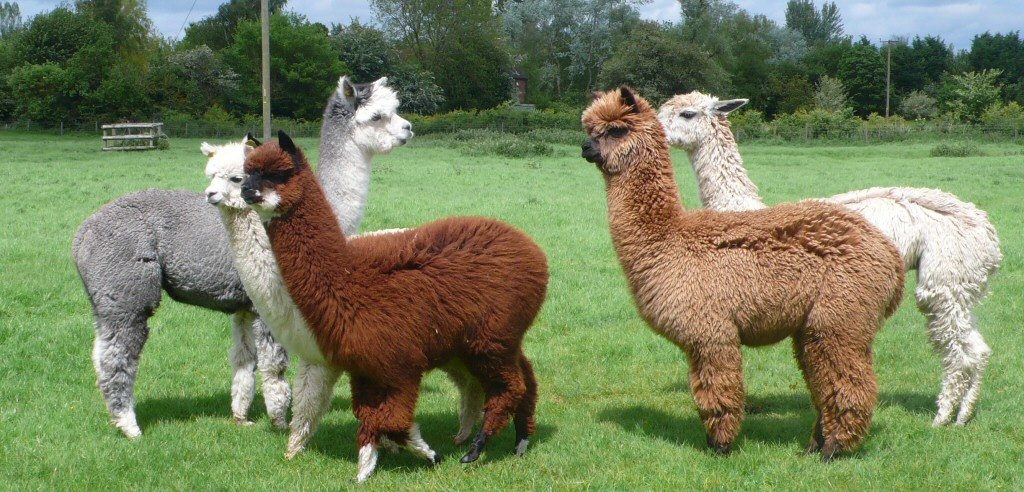 Our Ponies
Copper, Robbie, Saxon, Robs, Archie and Ronnie are the family's horses and ponies.
Archie is a dun coloured, standard sized Shetland pony and Ronnie is a skewbald (brown and white) miniature Shetland, standing just 33 inches tall! Robs is our gorgeous 12 hand high Welsh Mountain pony – he wins lots of prizes at horse shows and is still going strong at the grand age of 23 years old! Bred in the mountains and wild regions of Wales for many generations, they are acknowledged for their temperament and beauty! Robbie is our daughter's grey Connemara competition pony, who originally came over from Ireland. Our big chestnut horse Copper is an Irish Drought/English Thoroughbred X, and Saxon, also chestnut is a Welsh Cob X. So we have equine friends representing the whole of the British Isles!
Pickle is our new family pony. He is a seven year old, 12 hand high Welsh pony. Bred in the mountains and wild regions of Wales for many generations, they are acknowledged for their temperament and beauty! Our daughter Lucie is hoping to take Pickle to some local gymkhanas, but will need to do lots of practising first!
Shetland ponies are very small, hardy animals and have existed in the Shetland Isles (off the coast of Northern Scotland) for over 2000 years, probably much longer. Over the years they have been used as pit ponies and also for pulling carts as well as for riding.
A standard Shetland can stand up to 42 inches in height with a small broad head, short back and legs and a striking full mane and tail. Colours include black, bay, brown, chestnut, grey and skewbald. Shetlands have a reputation for being headstrong and independent – but are also absolutely gorgeous!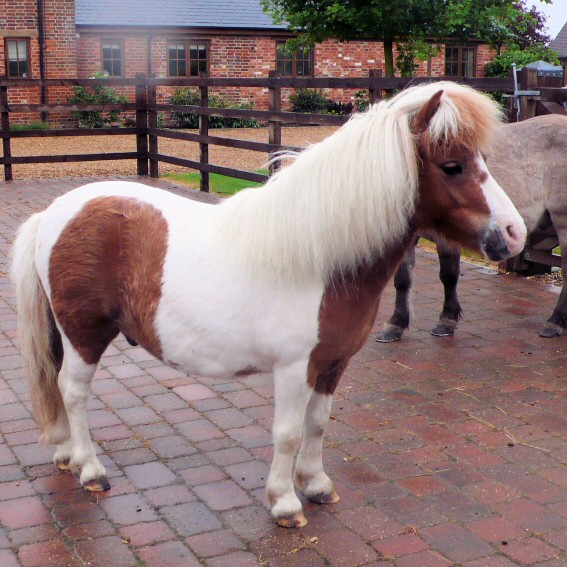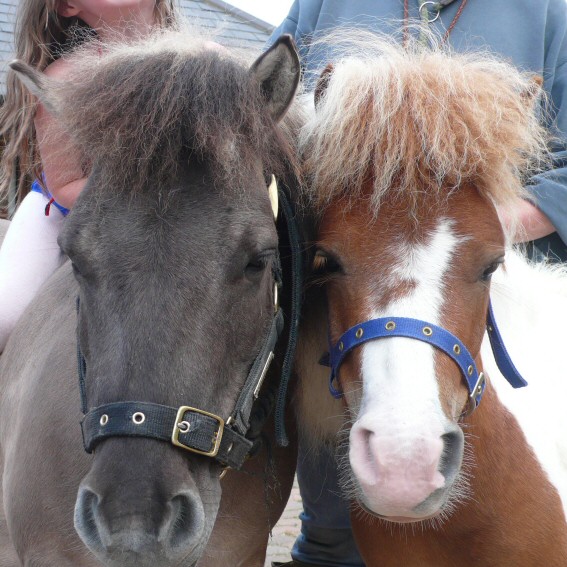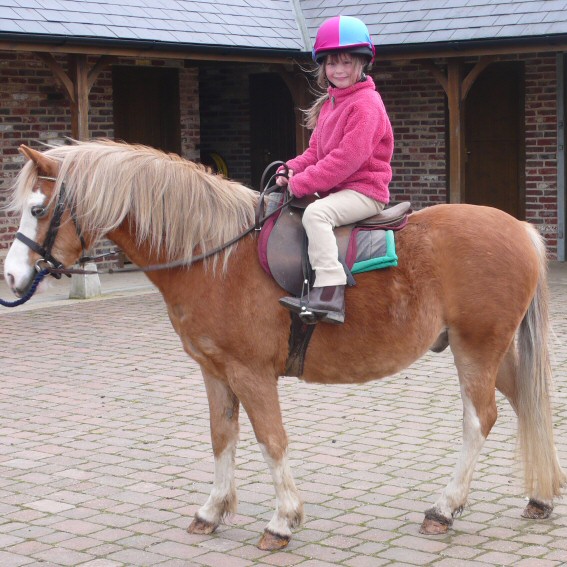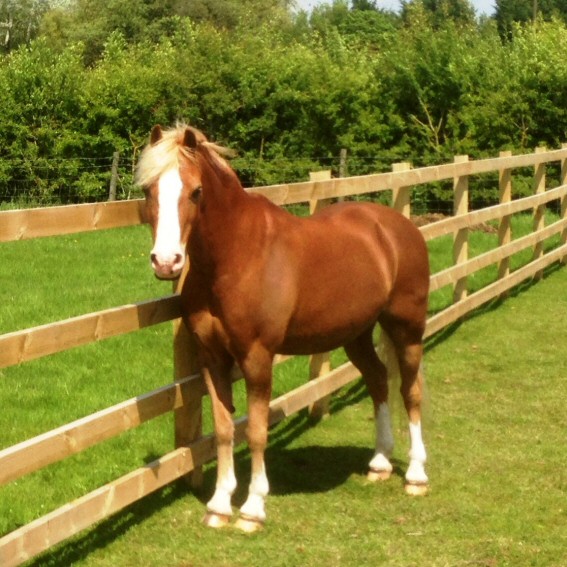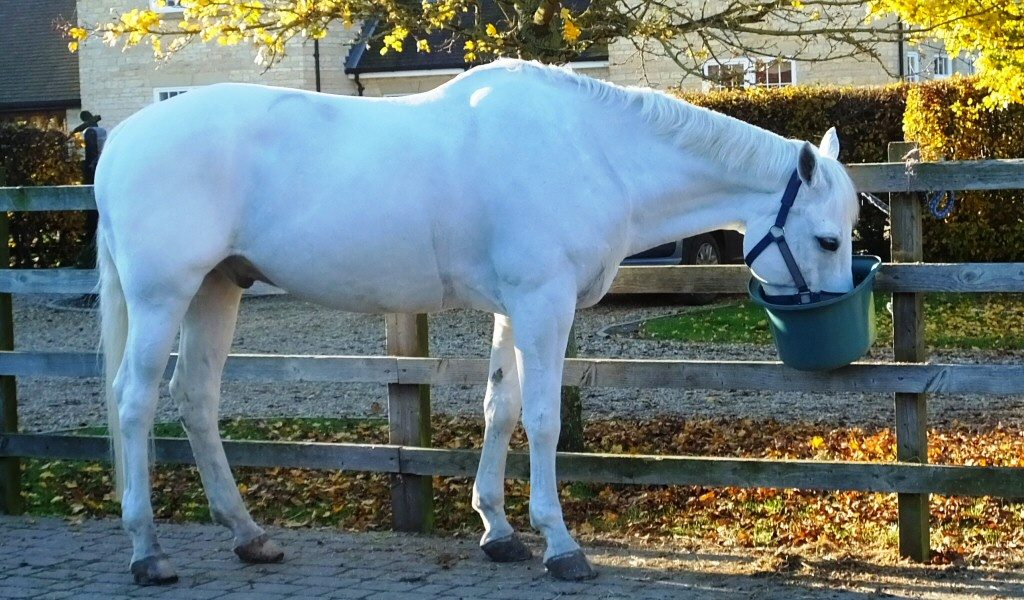 Harry our Lab!
Harry is our much loved black Labrador – you'll often see him rushing to your car to greet you when you arrive at Grange Farm! He's everybody's friend and loves nothing more than joining you on your wander up to the lake, or having a game of ball in the garden. Harry has also helped many children visiting us who were previously nervous of dogs – by the end of their stay, they want to take him home with them!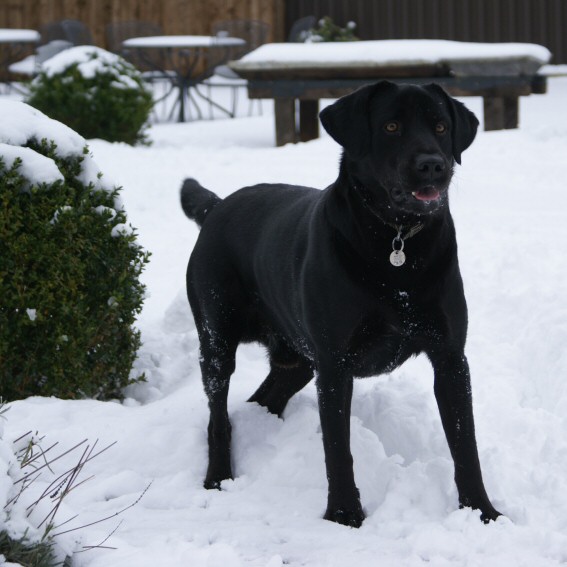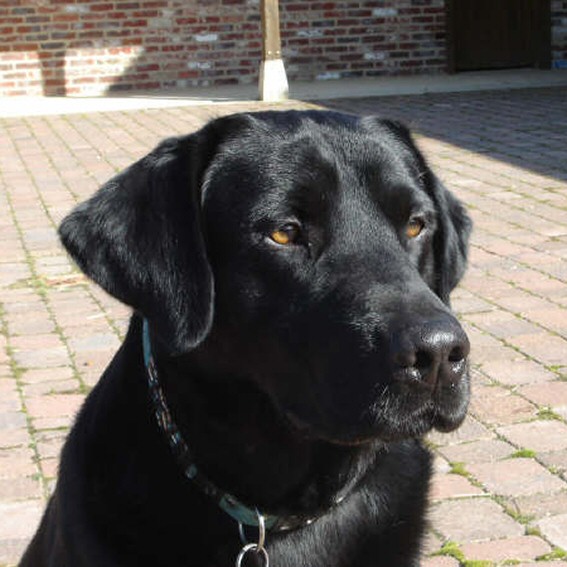 Tilly the Farm Cat
When Tilly came to us from a family of untamed farm cats, with the appropriate nickname 'Scruffy', she was underweight and not in the best of health. Since she's been with us she's gained her full weight and now sports the glossy coat that you will see whenever you meet her. She loves to be stroked and made a fuss of!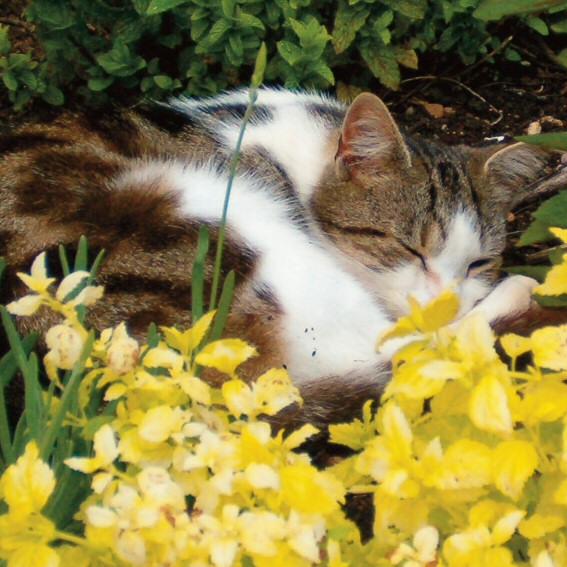 Everything we hoped for – and more! Warm and comfy, great walks in peaceful surroundings.